Entrepreneurship Academy – Xartec Salut Programme: HOW TO CROSS TECH TRANSFER'S VALLEY OF DEATH
May 10 @ 4:00 am

-

6:00 pm
May 10th – Marta Príncep, CEO & CoFounder BHV Partners – PhD
4 Sessions aimed to inspire doctoral students in entrepreneurship and TechTransfer in health sector.
Venue: Aula 13 Diagonal, 647, Planta 4 CREB UPC, 08028 Barcelona.
Session that addresses issues of good technology transfer practices, and exposes at a high level the path from the idea to the market in the health sector.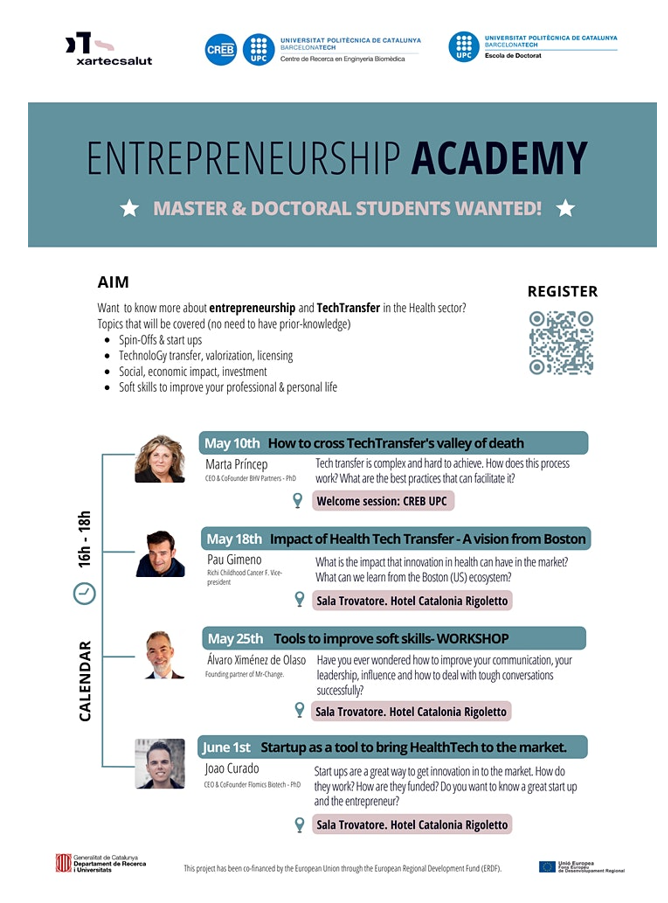 ****SESSIONS WILL BE IN SPANISH*****