The startup based on Giuseppe Scionti's idea Novameat, that was born and initially developed at CREB UPC, secured today a $6 million pre-Series A fund to produce more efficiently texturized plant-based whole cuts and to fill the gap in the alternative meat space. 
In 2020, the startup created by Giuseppe Scionti, has developed the most realistic plant-based steak. Novameat has developed a 3D printed steak of pea protein, beetroot juice and other plant-based ingredients. The startup has since then worked to refine its prototypes and technology, moving from 3D printing to a microextrusion technology able to create uniquely texturized meat alternatives. As a demonstration of the flexibility of its microforce technology, in January 2022,  the startup announced to have created the world's first meat substitute composed of highly temperature-sensitive ingredients, sourced from every one of the 5 kingdoms of living things. The Spanish think tank KM ZERO Food Innovation Hub has then named Scionti among the 50 people leading the future of food in its report "Fooduristic 2022" released in February 2022. 
Novameat patented technology is said to to scale-up production of its plant-based whole cuts at more than 500Kg/h with industrial equipment. According to Novameat's CEO Giuseppe Scionti: "The current production speed is about 15 times faster than the typical high-moisture extrusion technology widely used in the alternative proteins sector". 
The equity round of $6 million is led by Praesidium, and joined by Unovis Asset Management, Rubio Impact Ventures, Volta Circle, Ataraxia and VU Venture Partners. The fund will help Novameat to accelerate its steaks and tenderloins to enter the market. This fund is added up to the grant the startup is receiving from the European Innovation Council Accelerator, which is aimed to foster the in-house technology and scalability of production.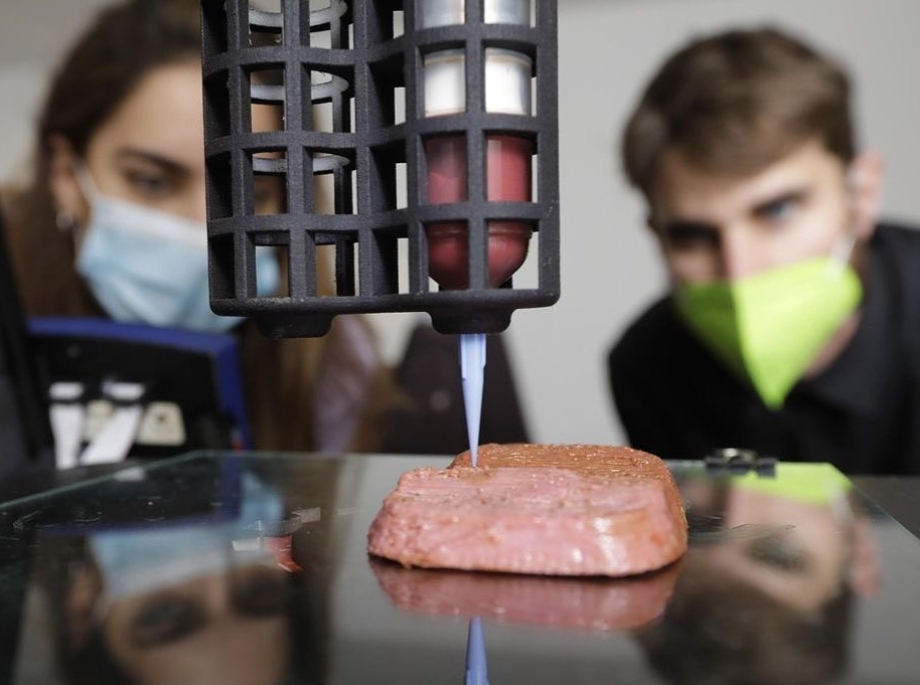 The foodtech industry has grown with remarkable speed: according to the 2021 Annual Foodtech Report by the financial data provider PitchBook, venture capital investment activity reached $39.3 billion across market segments, where the momentum for bio-engineered foods, such as plant-based proteins, is expected to continue into 2022 as startups create more realistic alternatives to meat products.
In the past years, Novameat has been designing whole-cuts that could replicate beef, pork and chicken. So far, the company will have at least two whole-cuts formats for each meat alternatives, among which tenderloins, steaks and fillets. Novameat's plant based products will be on the market already in 2022, where the Spanish food service from steak-houses, to vegan, vegetarian and traditional restaurants, will be the testing ground. In 2023, Scionti expects to launch Novameat's products to be in retails in partnership with food and beverage established companies.