CREB UPC Community Statement
The best asset of CREB UPC is the people. On our journey, we surround us with brilliant faculty, helpful graduate students, researchers, caring staff, and an idiosyncratic extended family formed by clinicians, users/patients and industrials who inspire and guide us along the way. We believe that all these humans that form the diverse and respectful CREB UPC community are truly special, and we hope that among us you would find a sense of home.
The CREB UPC works in the creation of a health tech community formed by clinicians, patients/users, researchers, industrials and students. The challenge is to work altogether in facing and solving the needs and challenges detected in our society. We organize meetings, workshops, innovation challenges or unconferences in order to maintain this contact with all our community and opening our doors to new people that could enrich our project.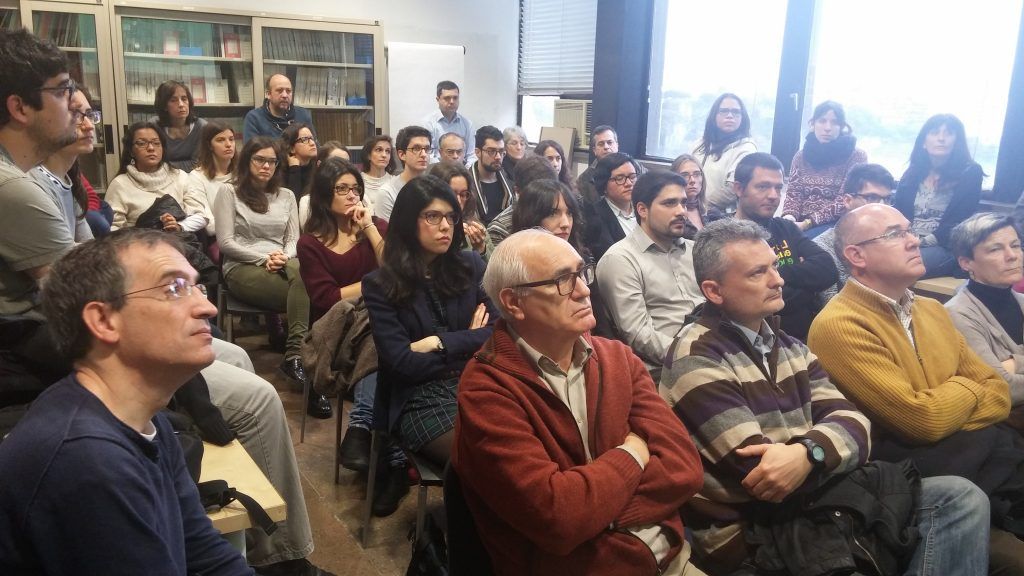 Our philosophy promotes a community-based participatory research (CBPR) strategy. It is a "partnership approach to research that equitably involves, for example, community members, organizational representatives, and researchers in all aspects of the research process and in which all partners contribute expertise and share decision making and ownership. The aim of CBPR is to increase knowledge and understanding of a given phenomenon and integrate the knowledge gained with interventions and policy and social change to improve the health and quality of life of community members."
Our CBPR's approach is characterized by: (a) recognizing the community as a unit of identity, (b) building on the strengths and resources of the community, (c) promoting co-learning among research partners, (d) achieving a balance between research and action that mutually benefits both science and the community, (e) emphasizing the relevance of community-defined problems, (f) employing a cyclical and iterative process to develop and maintain community/research partnerships, (g) disseminating knowledge gained from the CBPR project to and by all involved partners, and (h) requiring long-term commitment on the part of all partners.
Alliances with hospitals, companies, universities and organizations let us explore CBPR's strengths as: innovative adaptation of existing resources; explores local knowledge and perceptions; empowers people by considering them agents who can investigate their own situations; the community input makes the project credible; (…) joins research participants who have varied skills, knowledge, and expertise to address complex problems in complex situations; provides resources for the involved communities; (…) provides a forum that can bridge across cultural differences among the participants; and helps dismantle the lack of trust communities may exhibit in relation to research.